Hey all...
I was making room in my portfolio/presentation case for my new art that I bought at C2E2 and I realized that it's time to get rid of some things.
Most of you that know me are aware that I don't typically keep my own art (other than a photocopy in my portfolio). It just makes me feel conceited and vain to look at my own stuff. Therefore, I've decided that it's time to say goodbye to some old pieces that I did in 2001 and 2002. These were all unused covers (except one that was published) that I did for a small independent publisher out of Ohio back in the day.
All are 11"x17" except the piece with the Dragon type guys on it (that's a double page spread). Each one goes for $40 plus shipping costs ($10) except the double page which goes for $60.
Keep in mind that I have no idea how much my stuff is worth (I'm just throwing a number out there that will make it worth sending them away), so if they sell fast... then they were too cheap. If they don't sell, then they were too expensive. Hopefully (like Goldilocks), they're juuuuuuussssst right.
If you're interested in any of these pieces just drop me an e-mail at my contact info and we'll figure out payment, shipping and that sort of stuff
Cheers,
Andy
Cover to Uprising #2 (published) -
SOLD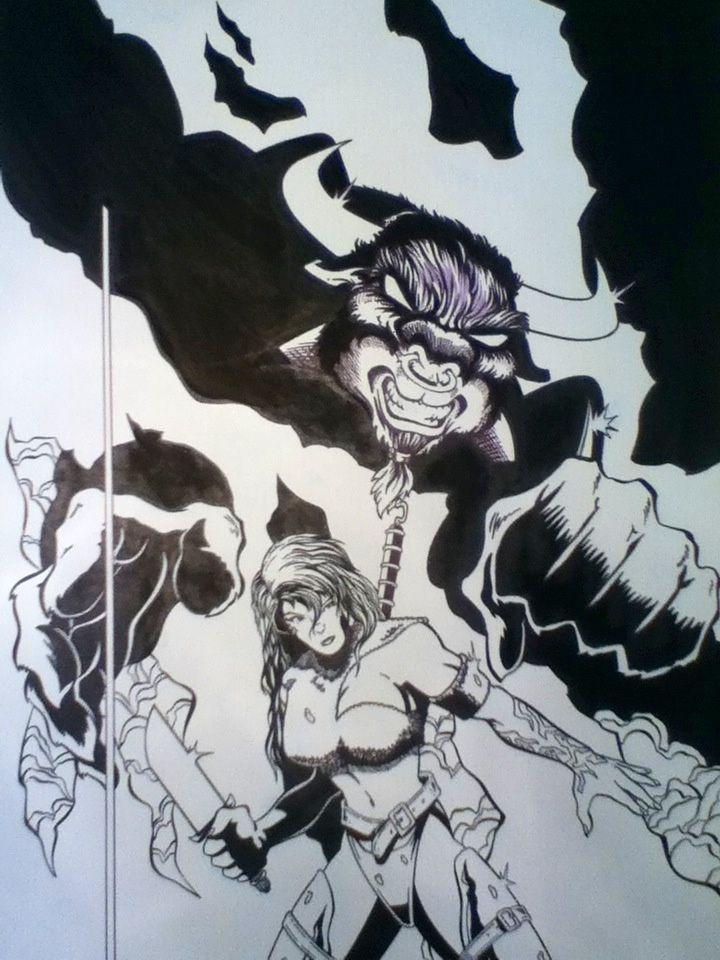 Cover to Enforcer #1 (unpublished) - $40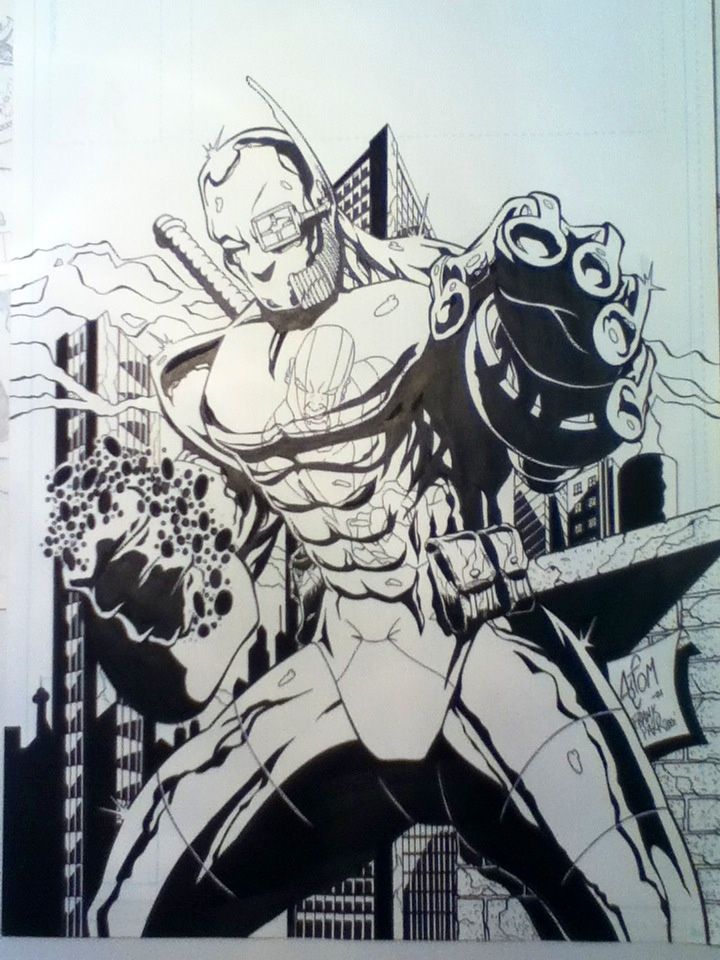 Cover to Enforcer #2 (unpublished) - $40
Pinup for ? (I honestly can't remember the title) - $60